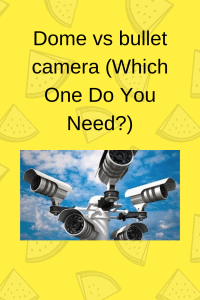 It's better to prevent a break into your house or business than to deal with it after it has occurred. Dome vs Bullet camera?
With an effective CCTV camera, you can deter any criminals who may be targeting your business or home.
After you have made a decision of installing a security system, then you must have the best cameras which can suit your needs.
There are 2 main types of cameras that are dome and bullet cameras.
Dome and bullet cameras are some of the best and common types of which are used for business and home security today.
These cameras are able to offer complete control in securing your areas, are easy to manage and install.
Dome cameras
These cameras have a rounded shape and have the capability of rotating 360 degrees offering the users a wide field of view.
The camera lens lies inside the dome that is usually tinted making it difficult for one to know where it's facing.
Bullet cameras
Bullet cameras have cylindrical housing that resembles that of a rifle bullet.
Many of them are about 2-2.5 inches long and have infrared lighting.
These cameras come with a mounting bracket that allows them to swivel vertically and horizontally.
Dome vs bullet camera
Covert or open?
Bullet cameras are visible to the passers-by, therefore suitable in case you are searching for a way of discouraging theft or vandalism.
Dome cameras are very hard for one to spot and can make a better choice in case you are searching for a camera that is more covert.
Dome cameras can be rotated 360 degrees so as to cover a large area while bullet cameras cannot be rotated.
Dome cameras are very difficult to determine what their camera is pointing to.
In addition, these cameras are durable and very resistant to acts of vandalism since their lens is protected.
Range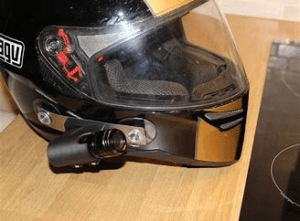 The range which any surveillance camera is able to cover depends on important features, for instance, auto gain control, lines of resolution, type of sensor chip, backlight compensation, wide range dynamic, and type of lens.
Dome cameras have smaller lenses compared to bullet cameras which have large shapes that can accommodate large lenses.
This makes bullet cameras to be suitable when covering long distances.
However, it's possible for you to find dome cameras that have lenses that are also equal to or bigger than those of the bullet cameras.
In this case, selecting the best camera which suits your needs is the one that matters.
Location of the camera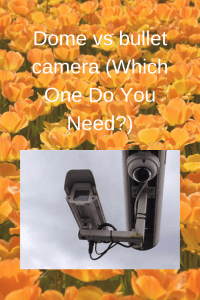 Both of these cameras can be used indoors but the dome cameras are more suitable and very common due to their low level of intrusiveness.
In case you are looking for a camera that is more elegant and sleek and also one that can match the decoration of your house without a lot of adjustments then a dome camera can be the best choice for you.
Bullet cameras are weatherproof and cover a longer range, therefore, they are the best in monitoring large areas for instance parking lots and extensive backyards.
Installation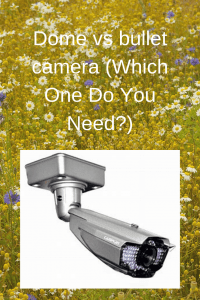 Bullet cameras are easier to install since they come with a mounting handle that you will only attach to a wall.
After you have mounted them, you can adjust them so that they cover your desired area.
On the other hand, dome cameras require a lot of skills in mounting them due to their complicated design but you can easily install them with little effort.
Bullet cameras can be installed anywhere( a tree, ceiling, wall, or post) while dome cameras do not have such luxury since their design needs them to be hanged from a wall or ceiling.
Cost
Bullet cameras are cheaper compared to dome cameras.
Many people consider them to be more cost-effective since they do not require you to have extra parts so that they can function on the other hand dome cameras require that you have additional parts, for instance, housing and base especially when you use them outdoors.
Conclusion
There is a lot of misinterpretation about the differences between dome cameras and bullet cameras.
Many of these notions which surround the surveillance cameras can influence the camera you will choose.
However, the above guide can be of great help to you when you are choosing the best security camera.