Wireless Security Camera iphone Remote Viewing
Technology is dynamic just like any other field like fashion.
Previously, wired security cameras were the most common.
Wireless security camera iPhone remote viewing is another security opportunity for you.
They still performed their surveillance and monitoring function.
To date, they are still used but wireless cameras are taking over so fast because of their inconspicuousness, having no clutter and more advanced features.
You can pair them with other systems and monitor your home, no-down, farm or entire premise on your smartphone and control them with a click from any location.
There are different awesome brands that you can choose from depending on your needs and your budget.
Do you have to have Wi-Fi for wireless security cameras?
Not necessarily. You could need or not need Wi-Fi because it generally depends on how you intend to use your security camera. Some areas do not have access to the internet network.
While some people aren't bothered about how much data to use, others are because Wi-Fi cameras will greatly eat up your bandwidth.
You can easily achieve your purpose of comfortably using your wireless cameras without any internet access.
As long as you do not require remote viewing on your smartphone, computer or tablet, the recording video will not have to be sent to you over the network.
Internet connection will not be needed at all. You can as well settle for a 3G/4G LTE mobile network security camera system which doesn't need a WIFI connection to enable it to work and send the alerts and live views.
Can wireless cameras work without Internet?
Definitely! Technology has evolved and surveillance how now become a simple affair.
If you need monitoring and surveillance in your premise or farm and have wireless cameras without an internet connection, worry not.
You need to get a wireless camera system that has a WIFI NVR- network video recorder.
This kit allows you to do surveillance throughout and records videos without the need for internet access.
The cameras and the NVR will connect on their own network and strike a communication means without having been connected to the router.
The NVR is supposed to be connected to an HD TV or your monitor and monitoring can commence.
How to Set Up the IP Wireless Camera without Internet
Video systems on wireless security cameras have inbuilt WIFI modules that have frequencies from channel 9 of the 2.4 GHz.
You are free to change the channels on your own on the WLAN channels.
If you need detection alerts via push notifications or emails to your smartphone and remote viewing, you will have to connect the systems to a router.
It is advisable to purchase a surveillance system that has 2T2R MIMO antennas. This will assure you a very strong signal reception and no loss of signal at all.
How can I use my old mobile camera as CCTV?
You can use your old mobile cameras as CCTV for your home security and you can monitor happenings from anywhere.
You will need to have a security camera application installed and running on your phone. Most of these applications have various features such as:
Cloud streaming
Local streaming
Recording
Alerts and motion detection
Remote or local footage storing
Once you have made the installation, it is possible to monitor your space and you can control your cameras from anywhere using your phone.
Alfred is the commonest app that cuts across almost all operating systems on mobile phones.
The application is free to use and some of its features are free while others are accessible on the premium version.
Here are some among them are:
Motion detection and alerts
Live feed
Free cloud storage
Two-way audio feed that uses the rear and front cameras
High-resolution recording and viewing
Ad removal
Zooming features
Sign up and log both phones into the Alfred app and will be done with the setup. Now select where you will place your mobile phone to do the CCTV function.
The camera has to be well positioned so that it can focus on the entryway, the backyard or in an area with valuables and where you do not want unauthorized access.
For a robust video coverage, if you have many old mobile cameras, you can set them all up.
Mount and position your CCTV camera. You can use a suction cup mount or a smartphone tripod stand.
Place it in a manner that it will be unnoticeable by other people.
Also, you can broaden the field of view by purchasing a wide-angle lens for your mobile phone.
The phone can be on 24/7 because video streaming is extremely power intensive. Position the camera near a power source to ensure it remains on.
You can use a micro USB or a portable power bank for this case to ensure that everything remains conspicuous.
How can I remotely access my DVR?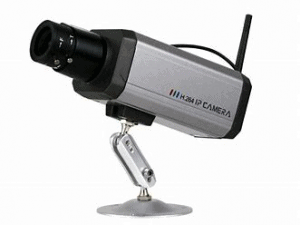 You will have to start by creating and configuring a Dynamic DNS account by going to the DynDNS website and using the link in the resource area to sign up. Click on the create account section and fill it up.
Proceed to confirm your account by clicking on a confirmation link sent to your email.
Set up the dynamic DNS on your router by using the control panel on the router and sign in. on the tools tab, click on DDNS button and click on enabled and in the server address field, enter DynDns.org.
Proceed to enter your hostname that you previously set up, then the username and the password and click on apply.
Moreover, you will be required to connect the MPEG-4 DVR and to locate the DVR's IP address then set up the virtual server on your router by entering the IP address of the router in the browser and in the control panel, log in and click on the advanced section and then on a virtual server.
Keep reading Wireless Security Camera iPhone Remote Viewing for more Info.
Click on enabled and fill in all the details then click on Always on the schedule field than on apply to save your new settings.
Lastly, install remote viewer software. Download and set up the latest DVR software.
Double click on DVR viewer and click ok without filling the password.
Click on DVR list on the menu and click ok without filling the password.
On the Use DDNS, enter the details and in the IP/PORT/MAC section, fill 5400. Continue to fill the section.
Enter the default password 1111111 and click on add. On the DVR name on the DVR list, click on connect and enter the default password and click on OK.
Conclusion
To sum up, remote viewing allows you to monitor your space even while away.
While CCTV and surveillance cameras can do this task, mobile phones too can. Do not let your old smartphones accumulate dust.
Instead of selling them off for a fraction of what you got them for, be creative and use them as surveillance cameras for security purposes.