Introduction
If you're looking for a top-notch security camera service provider, Uniview has you covered. Even in low-light conditions, our IP cameras produce high-quality images with smart functions based on video content analytics while using the least amount of bandwidth and storage possible. Providing exceptional performance at a reasonable cost is their most significant contribution to the bottom line for most businesses.
Uniview cameras
In the field of IP video surveillance, Uniview is a pioneer and an industry leader. Uniview Technologies Co Ltd. was founded in 2011 with the support of one of the leading venture capital firms in the United States, a division of one of China's largest IT enterprises. More than 600 patents connected to CCTV have been applied for by Uniview, and new ideas are being developed every day.
Uniview's IP cameras and video recorders are ideal for small-to-medium-sized businesses, such as residential and retail establishments, to keep an eye on. They are capable of delivering Ultra 265 at a maximum bandwidth and storage reduction of 95 percent, as well as a large dynamic range to ensure a great image with significant foreground and background illumination difference. False positives from non-human items can be reduced with human body detection, making it a more effective safeguard. In addition, the camera's motion and intrusion detection work together to provide notifications and triggers only in particular parts of its field of view.
The revolutionary IP security solutions from Uniview (UNV) will alter the way you think about CCTV. In this range, you'll find anything from turrets to bullets to PTZ cameras. A dependable recording solution is provided by the 4-128 channel Network Video Recorders, which are all ONVIF compliant.
There are no compatibility issues between any of the IP cameras in the Uniview product line. With the Ajax Wireless Alarm Systems, Uniview IP security cameras can be connected to a single application, making it easy to establish and monitor a full security system. Using a combination of visual verification, motion detection, fire detection, and video data, the system provides total security. With better full-color visibility in the dark, IP cameras outperform analog cameras almost universally.
Is Uniview a Good Camera?
If you are looking for a good camera for a low price, then you've come to the right place. Uniview cameras are excellent value for money and feature high-quality LEDs and a number of innovative features that set them apart from the competition. The Uniview Starlight camera offers crisp, high-resolution color images even in low-light conditions. The camera is equipped with IR anti-reflective glass lenses to reduce infrared reflection and avoid an accumulation of insects on the lens. Another benefit of Uniview cameras is that they come with an integrated memory card (eMMC), which allows you to save your footage without opening the camera.
The company Uniview was founded in Hangzhou, China, in 2005. The company still manufactures a large majority of its products there, but it does have manufacturing facilities around the world. One notable one is in Coppell, Texas. In addition to its Hangzhou factory, Uniview also has other production facilities in China and other locations worldwide, including Coppell, Texas. There is a wide variety of Uniview models on the market, so it's worth checking out which one meets your specific needs.
Although there are several different types of Uniview products, all offer the same main features. The Easy line features two/3/4/5, 8MP cameras, and a built-in mic. The Prime line has audio and 1/0 interfaces and the Pro series has advanced features including LPR (license plate recognition) and auto-tracking functions. The Pro series is capable of recording 4K HD video at 12MP resolution and also offers high-resolution video analysis.
Who Makes a Uniview Camera?
If you're unsure of who makes a Uniview camera, this article will answer your question. The manufacturer is Uniview Technology, a Texas-based video surveillance company that provides industry video surveillance solutions to 380+ enterprises, 180+ high-end hospitals, 230 highways, 45 airports, 615 campuses, and 100 metro lines. The company's goal is to provide the best video surveillance products possible while maintaining a focus on customer service.
The company's product line is comprised of three basic categories: Prime, Easy, and Pro. The Easy and Prime series feature 2/3/4/5, and 8MP resolution cameras. The Pro series features built-in microphones and audio, 1/0 interfaces, auto-tracking, and LPR (license plate recognition). The Pro series offers up to 12MP resolution and HD-resolution video analysis. Uniview has many models to choose from.
This product also features a vandal dome version. The vandal-resistant dome is held in place by two hex screws. Installation and adjustment of the camera are simple. The camera also features a unique connection pigtail, allowing for easy installation and adjustments. These cameras also support audio and alarm in/out connections. In addition to the vandal-resistant dome, the Uniview bullet camera is compatible with the latest versions of most major video formats.
Who makes the Uniview camera? The manufacturer of Uniview cameras is China-based Uniview Technologies Co. Ltd. The company was founded in Hangzhou, China, in 2005. While the company's products are made largely in China, it also has production facilities around the world. One of these locations is in Coppell, Texas. And because the company is based in China, the quality of its products is high. In addition to quality, Uniview's camera products are also extremely user-friendly.
Conclusion
This company is a leading IP camera manufacturer with a variety of options, ranging from industry-leading PTZ cameras to more traditional bullet and turret models. Modern security systems rely on IP Cameras as the industry standard.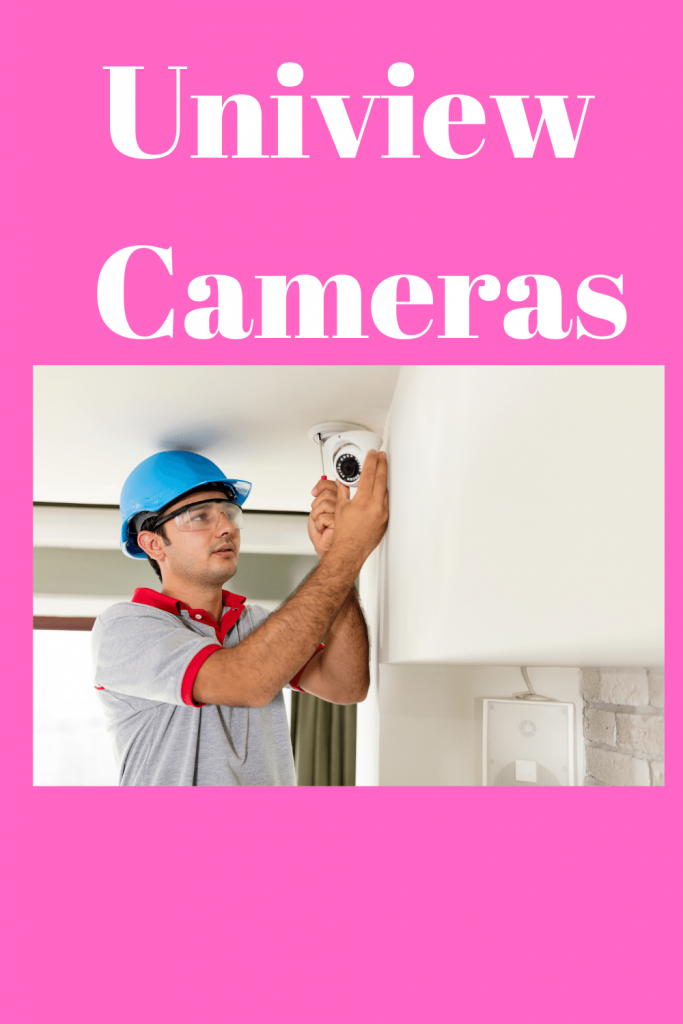 With PoE (power over ethernet cable), they don't need to be wired separately, which saves money on both installation and maintenance. In terms of resolution, remote access, and storage capacity, IP CCTV cameras have a significant advantage over classic coaxial systems. Read about why security cameras are good here.