Upgrade CCTV System Overview
If you have been using a CCTV system for some time now in your company, business, or workplace, and the system is old, outdated, or you are experiencing problems with it, then it is time to upgrade your CCTV system.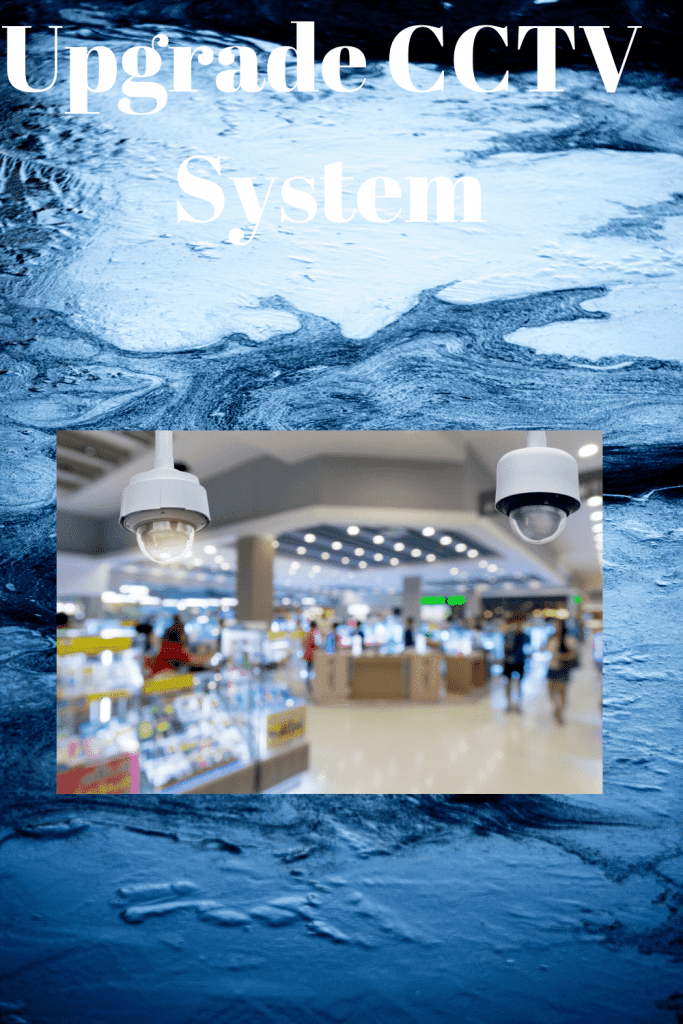 Installing a CCTV camera can make all the difference when protecting your most prized assets. If a crime does occur, it will make catching the culprits much easier and provide more protection for staff and clients.
Reasons why you should upgrade your CCTV system
Blind spots – some cameras, lenses, and installation may not be able to detect movement in certain areas of the room or the building, which makes it harder and harder for you to keep track of your staff, clients, and customers.
Upgrade your CCTV system to a system that has cameras mounted at the front and back of each building as well as inside, then, you will not have any blind spots.
Limited vision -some CCTV cameras only have a limited view, such as looking down from an angle that can only see a limited area, such as one side of an office room.
This can make it difficult for you to see exactly who is in the room, even with the help of CCTV technology. Upgrading to a wide-angled camera will solve many questions and events. The latest technology allows cameras to be placed at certain points within the building, which enables a 360-degree view from that point.
Low-resolution videos- high-resolution cameras are the latest technology in CCTV and are designed to capture images in real time.
The higher the resolution, the clearer the image will be, which will help identify anyone who is on your property without your consent. If your old CCTV cameras give unclear recording, upgrade to high-resolution cameras.
Lack of storage space- for you to have all events covered by all cameras, you need a system with high storage capacity. In the case of an event, you will have enough footage to work with. All the recorded events will be available without missing a point.
Camera analytics- the old CCTV system has no analysis features that help to understand what is happening. The recent CCTV cameras are designed to have different configurations and options for the installer.
They come with embedded video analytics software that helps capture and identify objects accurately, reducing the time needed for an investigator to analyze the video footage, thus saving you time and money. they can also tag or notify someone when they identify some important events.
What Can You Do With Old Security Cameras?
The first question to ask yourself when you have an old security camera is: what can I do with it? The truth is, there are a number of options. Some of these options will allow you to recycle your old security camera, and others will simply destroy the data on the camera. Either way, you can ensure the safety of your new gadgets by recycling your old security camera. In this article, we'll discuss the options that are available to you.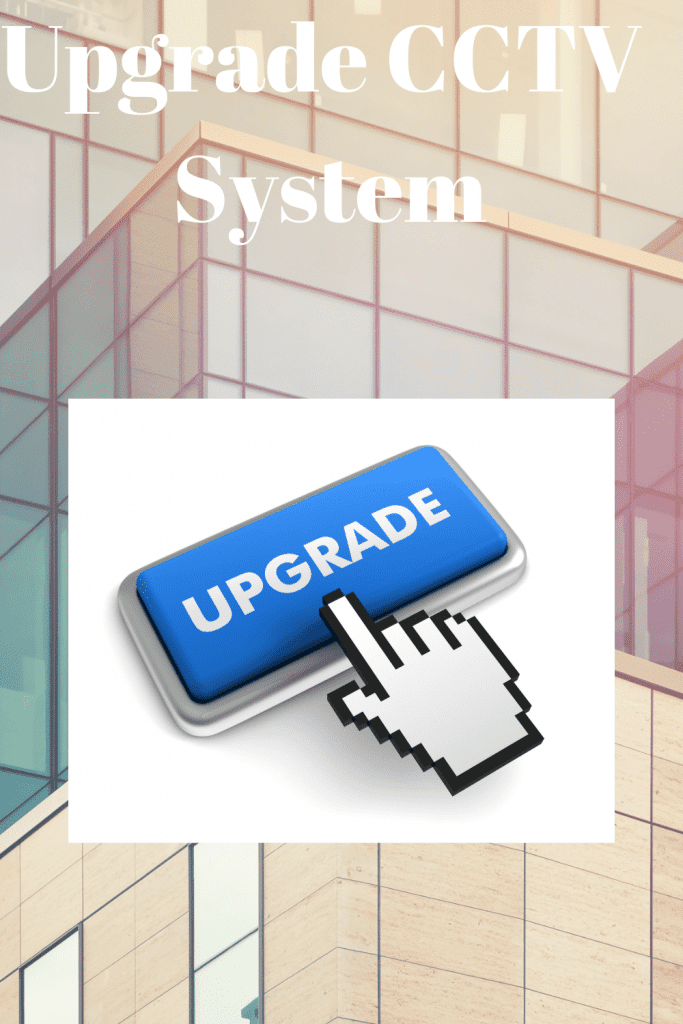 Most new security cameras come with a product warranty and trial period agreement. This means that if something doesn't work out, you can return it penalty-free. Likewise, a product warranty means you can return the camera for a replacement or a refund if it doesn't work. However, if you buy used security cameras, you must be sure they still function. Some cameras are not working well, so check with the manufacturer to ensure they're working properly.
Consumer-grade cameras typically come in packages of 8 or 16 cameras with a video recorder and cost less than a thousand dollars. However, commercial-grade security cameras cost up to $500 (US) per camera and are available in single models and sets of more than 16. These cameras can also offer different features, including the ability to view a video on the internet. Lastly, some cameras don't have the ability to adjust to changing lighting conditions.
Can I Replace CCTV DVR?
If your CCTV system has reached the end of its useful life, it might be time to upgrade to the latest technology. In this article, we'll discuss the benefits of upgrading from an analog to a CVI system and why it might be worth it. You may be wondering how you can replace your DVR without affecting the operation of your CCTV cameras. The answer is simple, but it is important to read through this article carefully to ensure that you're making the right decision.
If your CCTV system has reached the end of its useful life, it might be time to upgrade to HD. HD over coax is the most cost-effective solution, but it requires new cables, which may be a hassle. An HD over coax system is a better option if the quality isn't as good as you'd prefer. Similarly, if you're looking to upgrade from analog to IP, you can opt for an HD over coax system. However, if you're upgrading from analog to IP, you'll need to install new cables and take remedial steps in case of a cable failure.
In addition to deciding whether or not to replace your current CCTV DVR, you can also consider upgrading your cameras. While analog CCTV cameras have fewer features than IP cameras, they're cheaper than lower-megapixel IP cameras. Analog cameras typically use a coaxial cable to connect to the DVR. These cables don't provide power, but they're longer, and some of them come with a drywall anchor so they can be mounted on studs.
Can I Upgrade My Security Cameras?
If you're considering upgrading your security camera system, you should ask yourself the question, Can I upgrade my security cameras? There are many factors to consider when doing so, including the total amount of video you need to store and the power supply. In addition, make sure the new cameras use similar voltages and power sources to the old ones. For example, if your old cameras used 12VDC and 500mA, you should upgrade to a higher voltage with higher amperage. Also, check the power supply and ensure the new cameras can handle the extra voltage and current.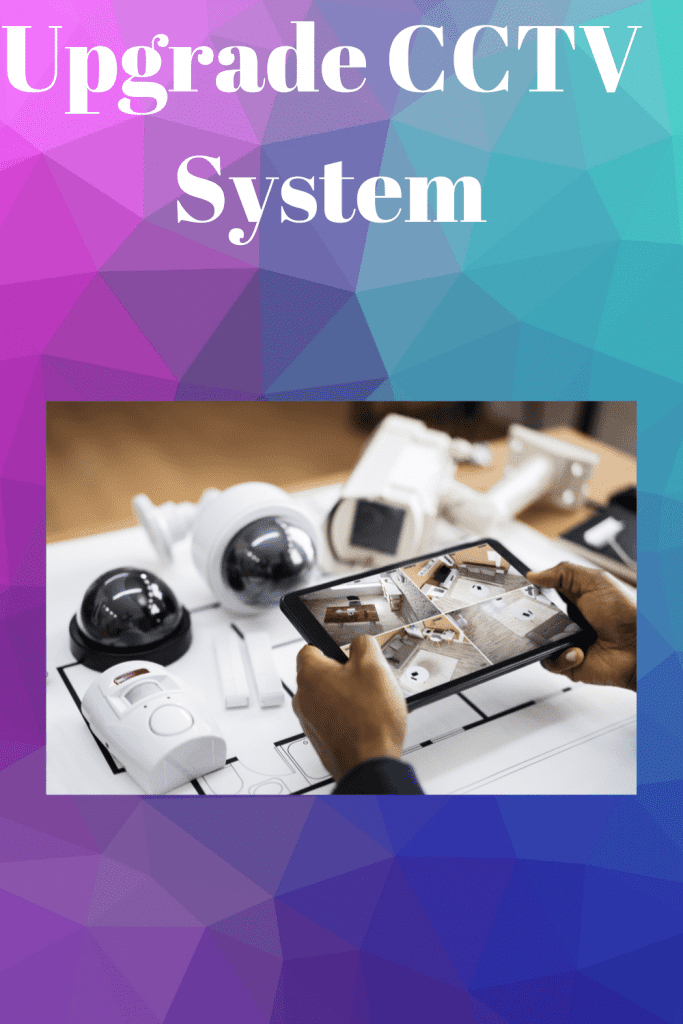 If you're unsure what you'll need to upgrade, consider consulting with a professional network planner. These individuals can help you assess your surveillance needs and recommend the appropriate camera setup. Most cameras support only 2.4 GHz networks, so you'll need to find one that works on the same frequency. You can also consider a dual-band router, which supports both frequencies. These upgrades are great for both video and audio recording.
Most new CCTV systems don't need to be rewired or replaced. Instead, you'll need a network video recorder and network IP cameras. Most analog systems have a resolution of 704 by 480 pixels. That's not enough to capture high-quality video. You may even want to consider upgrading your existing CCTV system. In addition to upgrading your security cameras, you'll also need to update the network video recorder. Check out the best security camera deals here.