Arlo Ultra 4K Camera Review Overview
Arlo is famous for designing top-notch high-quality security cameras, and their Arlo Ultra 4k camera Is no different.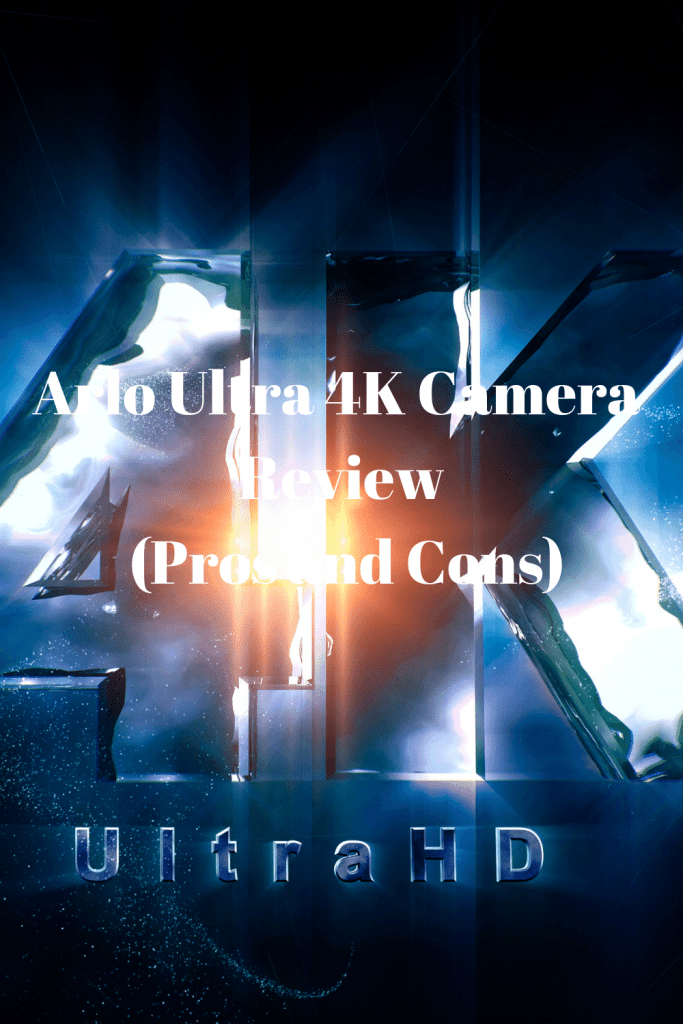 This camera's primary feature that makes it stand out from other security cameras is the video quality.
As a camera enthusiast, you understand that most security cameras offer 1080 pixels HD, which cannot be compared with the 4k quality offered by Arlo Ultra 4k.
This camera provides double the number of pixels as a 1080p HD security camera.
In today's article, we shall be going through the Arlo Ultra 4k camera review, giving insight into its design, night vision, video quality, audio, and other outstanding features. With that in mind, let's start with today's article.
Arlo Ultra 4K Camera Review
If you are looking for a 4k security camera, you should look no further than the Arlo Ultra 4k. This camera offers more than what a standard 1080p HD camera provides.
Additionally, it offers two ways of audio, which is vital for a top security camera.
The best part is that the Arlo Ultra 4k security camera is ideal for indoors and outdoors use.
The 4k video quality in this camera makes it a one of a kind security camera; additionally, it is said to offer the following key features;
HDR
High-dynamic range or HDR offers a high-quality image like what you visualize.
This feature makes Arlo Ultra 4k ideal for use in places with sunlight as well as places with intense shade.
Panoramic Simulation
The Altro Ultra 4k camera is equipped with a 180-degree diagonal view.
As a result, you will be able to have a clear view of your premise which is the primary goal of all security cameras.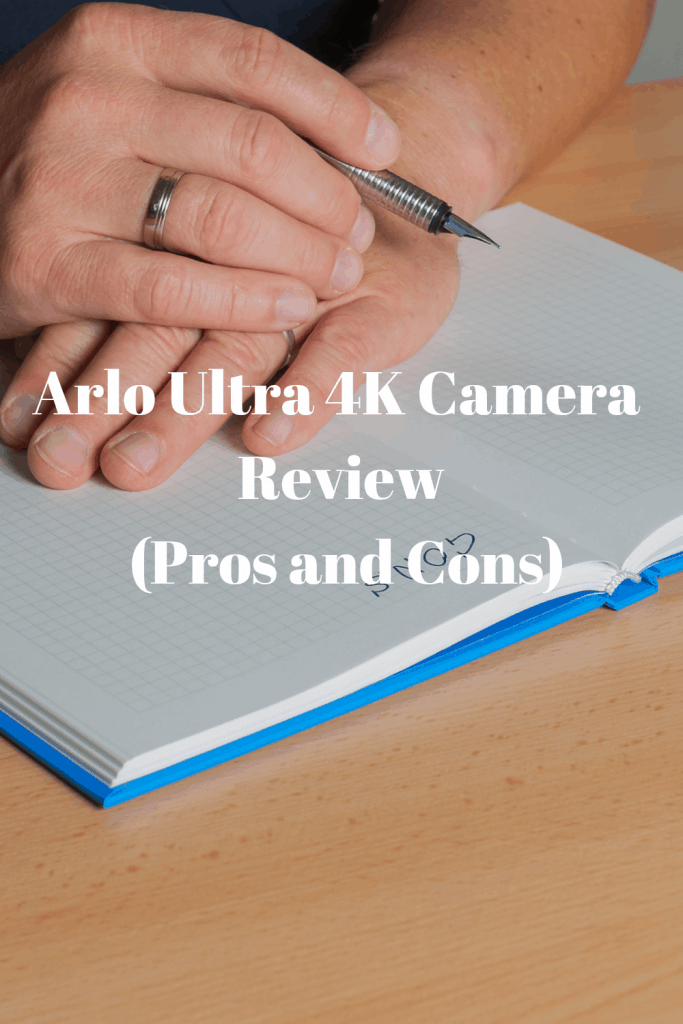 This feature makes Arlo Ultra 4k one of the best security cameras to enhance your home or workplace security.
Warping
Most security cameras footage has a fisheye warped look to it.
However, warping aids in making a scene look more like it does in real life.
Therefore, with a feature in place, you are guaranteed to have high-quality images in every shot.
Audio Quality
As stated before, the Arlo Ultra 4K camera is fitted with two-way audio that allows you to converse with whoever is recorded.
This feature comes in handy, and it is ideal for getting rid of intruders.
Video Quality
What makes Arlo Ultra 4k stand out from its competitors is its top-notch video quality. A standard security camera used at home offers a 1080 pixels HD video quality. On the other hand, the 4k resolution is twice as clear as the 1080 pixels HD.
Night Vision
When it comes to night vision, Arlo Ultra 4K camera is unique.
The camera is equipped with two LED sensors that offer infrared light, making it relatively easy to record in total darkness and create black/white video footage.
The camera is equipped with a spotlight that turns on when it senses motion.
Additionally, the camera offers colored night vision footage as well that is motion-activated.
Both colored and black and white night displays are very clear.
Artificial Intelligence
When you purchase an Arlo Ultra 4K camera, you will have access to one year of Arlo Smart Home.
With this feature in place, you will receive person detection, package detection, pet detection, and vehicle detection for one year.
Furthermore, Arlo Ultra auto zooming along with tracking makes it easy to focus on more essential items.
Smart Platform Integration
The Arlo Ultra 4K camera comes fitted with both Google Assistant and Amazon Alexa. This feature allows you to control the camera using voice commands.
Pros and Cons
Pros
· It offers high-quality video recording.
· You will have access to night vision.
· High-quality audio.
· Cloud storage.
· Highly convenient.
· Smart platform integration.
· Voice commands.
· Mobile control.
Cons
· Unfortunately, the Arlo Ultra 4K cannot shoot in 4K. To access 4K resolution, you will need to pay an extra $1.99 per month.
Final Words
After going through this Arlo Ultra 4K camera review, you can see that it is undoubtedly one of the best security cameras available in today's market.
With this camera, you will access some of the outstanding features you want in a security camera.
Therefore, if you are looking for the best security camera, we strongly recommend you check out the Arlo ultra 4K camera.