Bitwarden vs Lastpass: which one is better? we are going to answer this question in this blog post.
Finding a trustworthy and secure password management system can be quite difficult.
Bitwarden and LastPass are two recognizable and popular options in the field of managers, nowadays.
Although those two options share some common ground, they present themselves with significant differences, as well. Let's have a thorough look at those two available managers, their features and special properties.
Bitwarden and LastPass: common features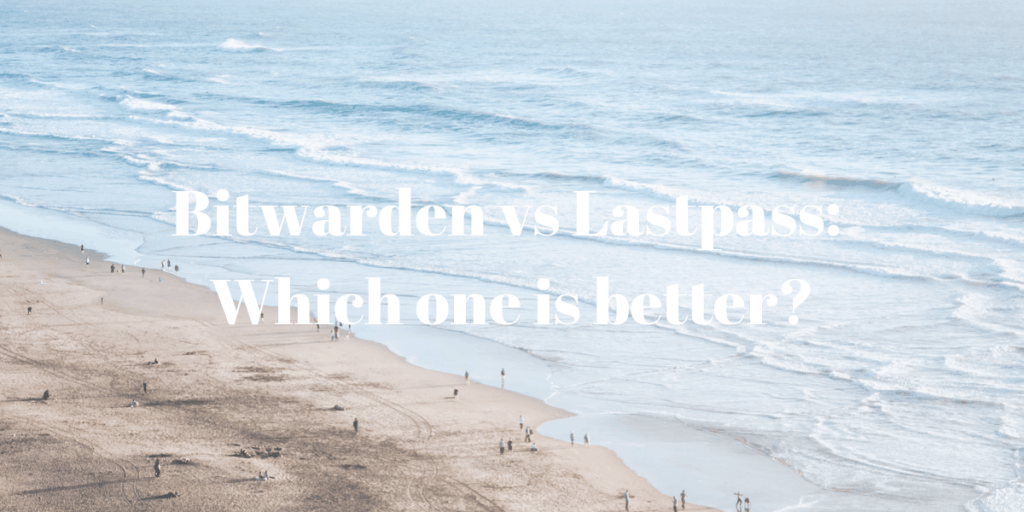 Both the Bitwarden and the LastPass managers share a similar user interface.
The middle layout where all the passwords can be seen is almost identical in both managers and the sidebar on the left where users can roam through different options, is also, quite similar.
Those two password managers can automatically fill in passwords and forms via your computer or your mobile. It is also, possible for users to create folders for managing passwords on both interfaces.
Both the LastPass and the Bitwarden support some of the most popular platforms that are listed below.
Windows Linux Android iOS
It is also, important to mention that both managers include browser extensions for the following browsers:
Google Chrome Mozilla Firefox Microsoft EdgeOpera Browser
Bitwarden vs LastPass in terms of security
Security is probably the most important feature of a password manager.
Thankfully, both the Bitwarden and the LastPass are renown managers in terms of security. Bitwarden uses end-to-end encryption.
That means that even the manager itself is not capable of reading your personal data.
LastPass offers a similar encryption type of security and it is also, able to fully scan your passwords in order to create a security report.
That report contains a score on the strength of your passwords and advice on the passwords that you may need to change.
Bitwarden has a similar report, but the info included is more.
This manager gives you detailed info about weak passwords, data breach reports and reused passwords you should change.
Special features
LastPass has incorporated a special feature, called emergency access. This feature helps you provide a trusted contact of yours with secured access.
That being said, in the event that something unfortunate happens to you, that contact will be able to have access to all of your passwords and notes, just for once. Bitwarden does not have a similar feature, yet.
However, Bitwarden has an alternative special feature. It lets you create an organization, where you can invite other users and share with them your files, passwords, and notes.
Password importing is not that easy on both platforms.
LastPass gives users thorough guidance during the installation process to help them get their passwords in their system, while Bitwarden offers not similar guidance.
The option of password importing can be found in the browser extensions tab.
Bitwarden vs LastPass: which is more affordable?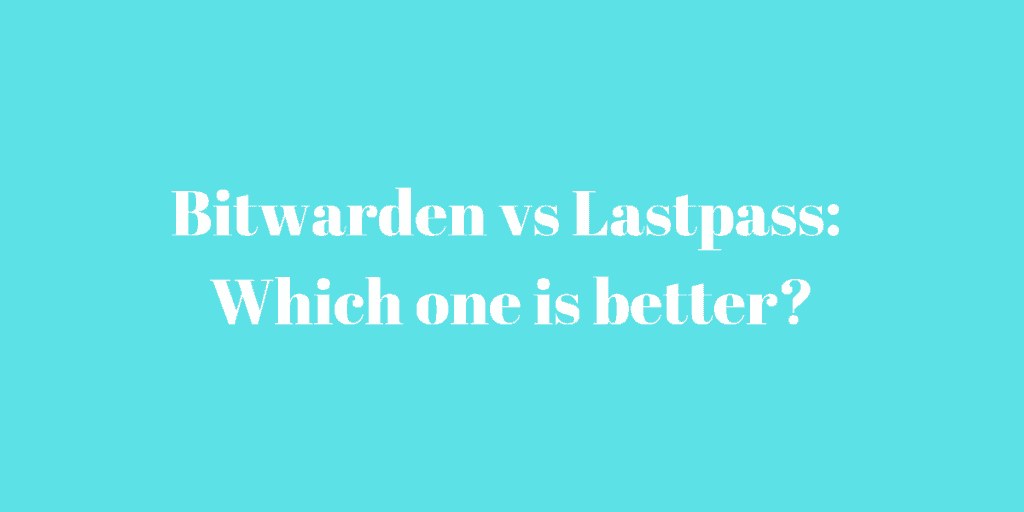 LastPass offers users a satisfactory free plan that contains most of the available features.
Alternatively, users can pay $3 per month to receive 1 GB file storage along with an ad-free vault.
Bitwarden also offers users a free package that is good and has a unique feature, as well.
It lets you self-host the program on your server. For only $10 per year, users can get 1GB file storage, along with sharing for two and advanced reports every month.
Customer support
Bitwarden provides customer support via email.
There is also, the option of contacting the support team via social media, like twitter but former clients have reviewed that they were not able to get serious help using that way.
LastPass also offers support via email. Although the company claims that they offer users 24/7 support, actual testimonies claim that they were not able to communicate with an expert from the support team for almost two days when an issue raised.
Most users, however, prefer to seek advice in the specifically designed forum.
Conclusion
Both the Bitwarden and the LastPass offer customers with a series of specific features that support their popularity as password managers.
Although they share some common benefits, they have actually some major differences, as well.
Check out best cheap home security cameras on Amazon
Depending on the features you have in mind, along with your budget and your preferred interface, you should choose wisely between those two available options the one that suits your needs best.
After all, it is important that you choose the manager according to your needs.