How to Reset a Hikvision DVR Password Overview
Products needed to reset a Hikvision DVR password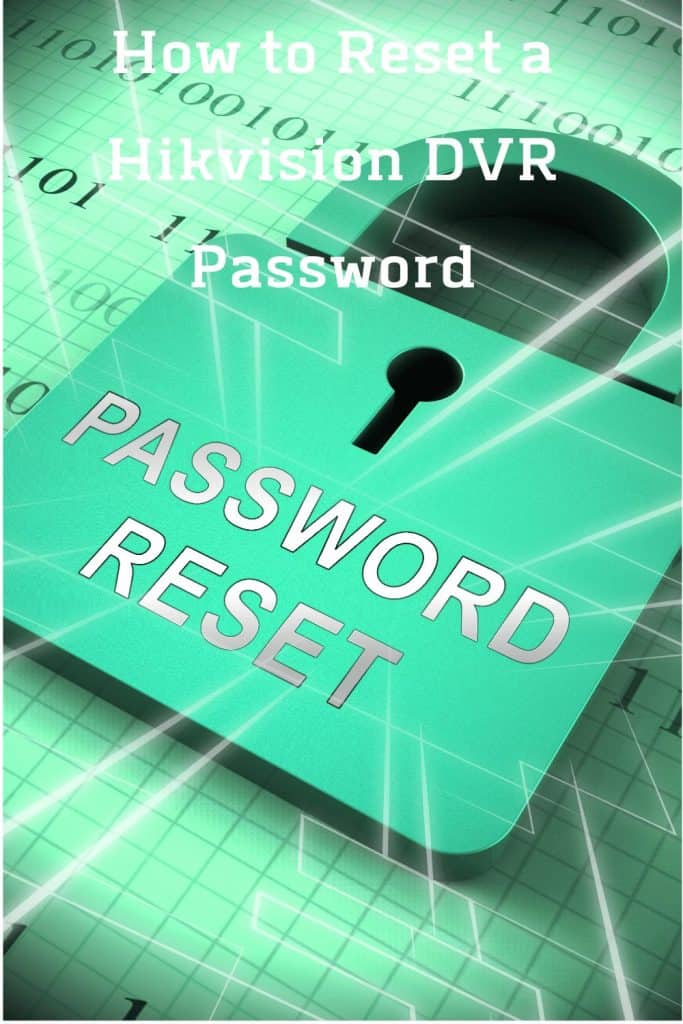 You will need:
The SADP tool off of the Hikvision website page.
Your DVR device
Another device (laptop, phone, etc.)
Access to the internet connection
Step 1 : first you will need to connect your DVR device to the local network where you are.
Step 2 : then download the SADP tool to your device using the website provided here. ( https://www.hikvision.com/en/Support/Downloads/Tools )
Step 3 : you will then need to search for online devices by running the SADP software.
Step 4 : once it is connected find and click on your devices name to connect it.
Step 5 : select the option " forgot password ".
Step 6 : then you must enter a security code to reset your password back to the default password.
Step 7 : but in order to get the Hikvision security code you must copy the start time and devices serial number.
Step 8 : submit the start time and device serial number to the Hikvision tech support team by emailing them at info@amsecu.com
Step 9 : you should recieve four different security codes which will be sent to you from the tech support team.
(Note: you must choose the security code with the same date and time shown on your device for it to work otherwise you must start over again.)
Step 10 : if you are having troubles doing it that way you can also use the security camera pop up and click the " export " option and this will download the XML file to your device.
Keep Reading How to Reset a Hikvision DVR Password
Step 11 : you can then send the XML file to the tech support team.
Step 12 : after you recieve your security codes from the tech support team you can choose your path of the encrypted file.
Step 13 : then you will be able to create your new password.
Step 14 : click on the " confirm " option and your password should be set and ready to go.
Step 15 : you may also quickly scan the QR code if you are having issues with downloading the SADP tool or you dont want to take the time to manage the download then you can download the XML file.
Step 16 : if you do it that way you will need to send the scan of the QR code to the tech support team.
Step 17: and at that point you will then be given a " key "
Step 18 : at this point you will need to use that key to reset your password as you have been trying to do since the beginning.
Important tips about resetting password
Your devices must stay connected to your internet service during this whole process.
Any disruptions to the internet connection will cause the whole process to fail and you will have to restart the whole process over again.
You will have twenty four hours before the files in this system process are deleted and you have to re- enter everything into the system in order to reset your password or move along in what you are trying to do.
Related Articles