How Do I Turn On Webcam On Laptop?
Most laptops come with an inbuilt camera. If your PC has an inbuilt one, then it is simple to turn it on. 
Turn Laptop Into Security Camera is another way to secure your things.
If your laptop has no webcam, you need to install the app.
Depending on the Windows operating system you are using, you will click "Start." then on the search box, type the word "camera," and it will bring results. Choose the one with the app and click it.
Check out best security cameras for home wireless on Amazon
How to turn laptop camera into a security camera ( Steps)
The laptop cameras are known to be useless by many people as they may consider it, but that is not the case. They are essential, too, when they are used wisely.
The laptop cameras can be easily turned to be security cameras which can help to identify any criminal case going around the house.
Battery Setting First
Look at the right lower corner of your laptop, you should see a battery icon or inside the hidden icons. Set the battery to the battery saver mode, so your pc can record for a long time before its battery died.
Things that you need for this project.
You only need your laptop if it had a webcam built in to and a security camera software that you can download for free online.
If your PC does not have a webcam, you can buy a webcam that usually comes with a short USB cable which allows you to connect your pc to webcam. You may buy a separate long USB cable if your pc is going to be far from your webcam.
Below is the top best Webcam to choose from.
| Image | Name | Key Features | Price |
| --- | --- | --- | --- |
| | Anivia 1080p HD Webcam W8 | USB Desktop Laptop Camera, Mini Plug and Play Video Calling Computer Camera, Built-in Mic, Flexible Rotatable Clip | Read Full Review |
| | Logitech C930e 1080P HD Video Webcam | 90-Degree Extended View, Microsoft Lync 2013 and Skype Certified | Check Price |
| | Logitech C922x Pro Stream Webcam | Full 1080p HD Camera | Check Price |
| | Logitech HD Laptop Webcam | C615 with Fold-and-Go Design, 360-Degree Swivel, 1080p Camera | Read Full Review |
| | Logitech C270 Desktop or Laptop Webcam | HD 720p Widescreen for Video Calling and Recording | Check Price |
| | Logitech HD Pro Webcam C920 | Widescreen Video Calling and Recording, 1080p Camera, Desktop or Laptop Webcam | Read Full Review |
There are many security cameras software, among them we can mention Yawcam, Ispy… Just pick one that you feel comfortable with. In this example, I will use Yawcam.
Check out Top Best Webcam on Amazon
Here are the steps to use your laptop as a security camera and we are going to know them one after another.
Download a security camera software (yawcam): After downloading the program and install it – Every camera that is aimed at acting as a security camera must first have a yawcam installation. It is a necessity in all security cameras since it can identify the scenes and save them. When the software finish installed, you can launch it.
2. Choose File and Enable it: Click file on the left upper corner of the software, then checkmark the options that fit in your need. You will have 5 different options available.
The options are: enable file output, enable FTP output, enable HTTP output, enable stream output, enable motion detection. Below these options, you also have an option for an image to a movie.
3. View Setting: In view setting, you have a few options over there too. You can choose Always on top or hide at startup. To perform anyone, just simply tap on the view tap, then checkmark your preferred one.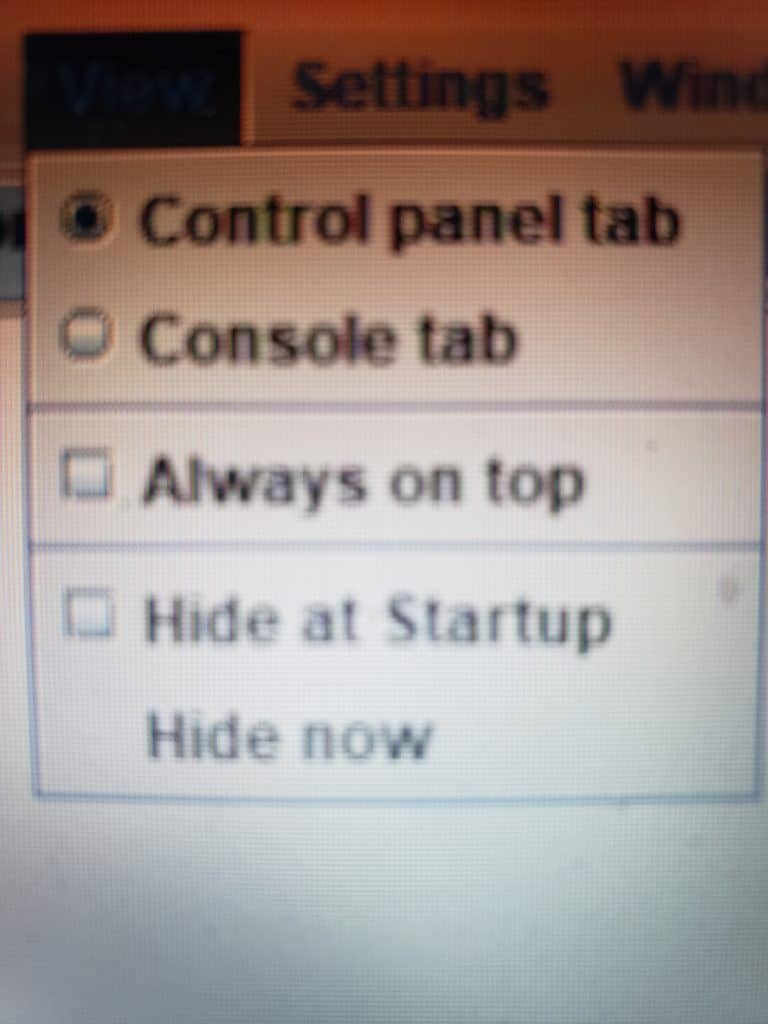 4. Choosing Your Device (Camera): For that, you simply tap on the setting icon, it will you a few options. The device is set none per default. You can change it by doing either of these two following steps. :- Settings ———-> Device(none) ——-> Change to ——-> Webcam Or IP
Or – Settings ——–> Detect Video Devices…… When you do that you will see the list of devices (cameras) available. Once, you select your camera you will notice that. For my case, I am using the webcam built-in into my PC, as soon as I select it, the light right next to my camera had turned on.
5. Window Settings: In this section, you will have the opportunity to do a few options there. You can preview, capture or motion detection. To perform any of these tasks, you simply follow these steps:
For Preview: Window —–.> preview
For Capture: Window ——> Capture
To activate Motion Detection: ——> Window ——-> Motion detection.
If you perform any of these above tasks, a new window will pop up on the screen. You will have a chance to do some other settings there too. My favorite one is motion detection.
6. Position Your laptop to the target area.: This is the final step and it the easiest one too. All you need to do is to point your laptop to the area that you want to surveillance.
Check out Top Best laptops on Amazon
Congratulations you have done
To sum up, the above procedure will help you to identify and make your laptop camera a good security camera in your home.
Below are the top best laptops to choose from.
| Image | Name | Key Features | Price | Memory Capacity | Hard Drive Capacity | Screen Size |
| --- | --- | --- | --- | --- | --- | --- |
| | HP 2019 14" Laptop - Intel Core i3 | 8GB Memory - 128GB Solid State Drive - Ash Silver Keyboard Frame (14-CF0014DX) | Read Full Review | 8 GB | 128 GB | 14" |
| | Lenovo Chromebook C330 | 2-in-1 Convertible Laptop, 11.6-Inch HD (1366 x 768) IPS Display, MediaTek MT8173C Processor, LPDDR3, Chrome OS, 81HY0000US, Blizzard White | Check Price | 4 GB | 64 GB eMMC | 11.6" |
| | Acer Aspire 5 Slim Laptop, | 15.6" Full HD IPS Display, AMD Ryzen 3 3200U, Vega 3 Graphics, Backlit Keyboard, Windows 10 in S Mode, A515-43-R19L | Read Full Review | 4 GB DDR4 | 128 GB SSD | 15.6" |
Advantages and Disadvantages of Using Laptop Webcam as Security Camera
Investing in a home security system can be expensive. But, by turning your laptop webcam into a security camera, you can monitor your home for a fraction of the cost.
Can your laptop webcam effectively monitor your home? With the sheer number of free software available, it's an alternative many are willing to try.
But what are the advantages and disadvantages of a webcam security system? And, is it worth your time?
Pros of using your laptop webcam as a security camera:
There are tons of free software applications offering essential monitoring. Motion-activated monitoring saves on power consumption.
This type of security system is suitable for people who enjoy being hands-on with set-up and operations.
Cons of using your laptop webcam as a security camera:
There is a charge for most software offering advanced functionality. Depending on your system, the video may be unclear. In a break-in, your computer is a target.
You have to leave your laptop powered on for the camera to work. Most webcams don't have features like night vision.
Laptop cameras have limited monitoring locations (no outdoor security).
Check out Best security cameras for home wireless on Amazon
How Do I Use My Laptop Camera To Take a Picture?
You can use your laptop's webcam and take a picture.
It is possible if you have a Camera app installed on your Windows 10. Besides, if you have a Mac OS, you can use a Photo Booth app. Check out Best security cameras for home wireless on Amazon
a)Using Windows OS
So that to take a picture using Windows OS, ensure that you follow the following steps:
Step 1: The computer already has a webcam. Most laptops come with an inbuilt webcam, and if you have one, it is easy to take a picture.
If the laptop has no webcam, you can install the app.
Step 2: Open Start: at this step, click the Windows logo that you find in the bottom-left of the screen.
Step 3: Type "Camera": it will enable you to search the camera app in your computer that will allow you to take a picture using any camera app attached.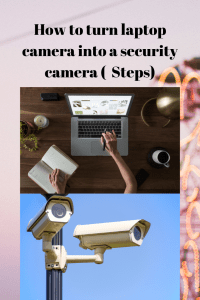 Step 4: Click "Camera": at the top of your start window, you will find the white and camera-shaped icon. You will, therefore, open the Windows Camera app.
Step 5: wait for the camera to launch: you should see a light that is next to your camera after the camera is on.
You can now see yourself in your camera's app window.
Step 6: Face the laptop to what you want to photograph: you can start seeing your photograph object's image on your screen.
Step 7: Click on your computer, "Capture button": you will find this camera-shaped icon at the bottom of your laptop's Camera app window.
After you have taken a picture, then save it into your Windows computer photograph app.
b)Using Mac OS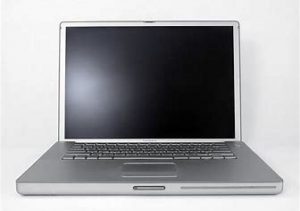 Step 1: Open the Spotlight: check for a magnifying glass icon that is on the top-right corner on your screen.
Step 2: Into the Spotlight, type "photo booth": this will search for the Photo Booth app on your Mac.
Step 3: Click "Photo Booth"; when you do so, you will open the Photo Booth on your Mac.
Step 4: wait as your Mac's camera turns on: after the camera turns on, you will see a green light next to the camera.
You will even see yourself on the screen in Photo Booth.
Step 5: Face your Mac's screen towards the object you are photographing.
Anything that you will see appearing on the main photo booth, it will be part of your photo.
So, you can adjust the way you need based on what is on the Photo Booth Window.
Step 6: click on the "Capture button": on the bottom of your page, you will find a red-and-white camera.
After doing so, you will take a picture, and it will add in your Mac's Photos app.
You should also know that Photo Booth has many filters and visual effects.
This can be in use if you want to alter the photo. Besides, webcam footage is low in quality than DSLR, tablet or smartphone pictures. Check out Best security cameras for home wireless on Amazon
How Do I Turn On My Camera On My Laptop Windows 10?
Your Windows 10 laptop has an integrated camera, and you can use it as a webcam and video chat.
Here, you will find the two methods that you can turn on your camera.
a)Using Windows 10 Settings
– Open your setting app by clicking the setting icon on the Windows 10 Start Menu. You can also press Windows + 1 shortcut key.
– When setting windows display, click the privacy
– Choose the camera that is in the left pane.
Here, you will see an option saying "let apps use camera." Then slide the toggle ON and select the apps that can use your camera.
b)Using Device Manager
– Open your Run box by pressing Windows + R keys.
– Type devmgmt.msc and then press Enter.
– After Device Windows has open, expand the Imaging devices and display the camera. Just click it to enable.
– Confirm with Yes.
– You will turn ON the camera.
How Do I Turn On My Camera On My Windows 8 Laptop?
When you want to turn on your camera on windows 8, select "Start button." In the search box, type "camera." in the results, select "camera."
– Turn Webcam Into Security Camera
– With the break-ins and burglaries increase, you can turn your laptop into a security system.
The surveillance is now a big necessity in our homes.
– When you have a surveillance camera, it will help to ward off intruders and burglars and also protect your homestead the time you are not around.
– Having to install a sophisticated surveillance system is fortune and costly.
But you should not worry because you can set up a cheap webcam security camera and it is effective.
So that you can turn your webcam to CCTV, you will need webcam security camera software.
It is through that software where you can record live videos that your webcam detects.
Besides, there is an advantage because the webcams also detect motion, upload filed videos to FTP and send email alerts.
If you are not around, you will remotely access the camera and be informed.
Laptop Camera Secret Recording
A laptop camera can also help in monitoring a room.
There may be a reason to record using the webcam secretly.
There are various programs online that you can use to record and store in your laptop's hard drive. Check out Best security cameras for home wireless on Amazon
In the steps below, there are ways you can secretly record.
Step 1: purchase a webcam
If you don't have a webcam, buy one. If you are purchasing a webcam, select one that has high megapixel, wide-angle lens, and low-light ability.
Step 2: Install the webcam driver
If the webcam driver is not inbuilt, then install it into your laptop. You can find some webcams in the market as plug-and-play.
After you plug the device into your computer, the computer recognizes it automatically.
Besides, some require you to install drivers.
Insert the disc that comes with the webcam and then install the wizard's directions into your laptop.
Step 3: place your laptop on a flat surface
You should put your computer in an inconspicuous surface like on a table, a place where no one can move the laptop.
For example, when you want to place your laptop in the dining room, don't put on the dining table.
It may be shifted to a different location when people come for lunch.
But if the room you want to monitor and record is empty, place your laptop on the flat surface and let it face the direction you are recording.
Spy Camera Software For Laptop Free Download
It is a fortunate thing that spy software is free to download.
Besides, this software is also easy to set for essential functions.
Moreover, you can also configure the program into more advanced features.
The software is known as contacam and its development from cost-aware.
The main aim of developing this software was for traditional security camera systems.
And therefore not mainly for spy cameras although it functions because it can record the footage on your laptop.
Features
– It uses a webcam as the security camera
– It is 100% free
– Records videos into your computer directly
– You can monitor live video by mobile
– It has FTP upload features
– You can configure it to send emails
– It can use traditional IP cameras
How To Download and Install Spy Camera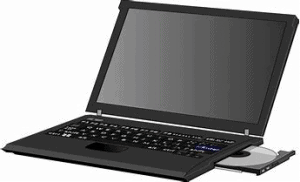 You can search for the software and click the download button.
It is free and therefore no cost. After the software has downloaded, click the process and continue the installation process by clicking "agree-next-install" and 'finish."
When you finish installing, launch the software. You can start ContaCam after searching the windows search area and then double-click it to load.
The software launches and recognizes the installed webcam.
Also, you can enable the software to start recording on your spy camera by allowing the motion recording.
You will right-click and then choose "movement detection" and "show detection" for seeing the areas that have movements.
To know that the camera is working using the software, you will see the webcam LED.
So that you can avoid the spy camera becoming apparent, use tape and block the webcam LED
Laptop Spy Camera
You can use the desktop spy camera to capture and monitor other desktop's screen.
Features
This software operates with many cameras. It doesn't matter the number
It can detect even the least and report to the software system.
After identifying a move, the software sends signals, record videos, and pictures and it won't make any suspicious sound.
– It has some automatic features like photo saving and video recording
– It is also useful for professional use like volume sound adjustment, a small window that shows the last move detected
– You can fix motion detector sensitivity according to your needs
Pros
– It is available in shareware and can give you a secure feeling because you can view all the moves that are around you because of the software sensitivity.
– No need to keep checking all movements as the program requests you for appropriate action as the motion continues. Check out Best spy security cameras on Amazon
Convert USB Camera To IP Camera
An IP camera has many advantages and therefore an increasingly popular choice.
There is a need for discarding when you switch from USB to IP camera.
When you have an IP camera software, your USB camera will work as an IP camera.
It will only require you a few mouse clicks and capture quality video using an IP camera.
Laptop Security Camera Software Free Download
To download free security camera software, follow the following steps:
Step 1:
Click and open the web browser on your laptop. Type in the browser's address bar "www.download.com."
Step 2:
Click on "Download" that is on top of your laptop's Download.com homepage.
Step 3:
In the search bar that you see in the display on the upper right corner of your screen, type "security camera software."
Step 4:
After searching "security camera software," located on the download.com results page.
More likely, you will find on the list the free security camera software as part of the first search results.
Step 5:
When you find the app you are interested in, click on the "Download" button on "security camera" program
Free Webcam Security Software
In the list below, you will find some of the free webcam security programs.
1. iSpy
This program is the world's popular surveillance application.
The program is usually compatible with most consumer IP and webcams cameras.
It can work with many cameras and devices more than all the other programs.
iSpy software uses microphones and webcams to detect and record any movement or sound as it provides security, alerting services, monitoring, and surveillance.
When it captures any video, it becomes available and secure over the web and on multiple computers at the same time.
Besides, this software is free and open-source.
So that you can use the software, you have to download its source code and then customize it to your needs.
iSpy features

– Unlimited microphones and cameras
– Motion processing
– Motion detection
– Scheduling
– Recording
– Audio
– Network audio broadcasting
– Remote access
– Password protection
– Desktop recording
– Cloud uploading
– Email alerts
– Twitter
– SMS
– SFTP
– FTP
2. ZoneMinder
It is a surveillance software full of features. You can monitor your office and home the way you want.
ZoneMinder features
– It's open-source and free
– You can control your data
– Easy to install
– Works with many cameras
– It allows third-party integration
3. Yawcam
This webcam is written in Java and supports Windows. It is easy and straightforward to use with its usual features.
Besides, this software works great when on windows 10.
Yawcam features:
– Image snapshots
– Video streaming
– Motion detection
– Built-in webserver
– FTP-upload
– Password protection
– Text and image overlays
– Scheduler for online time
– Online announcements for communities
4. ContaCam
It is a free live webcam and video surveillance software supporting Windows and doesn't contain unnecessary bloat.
The software is versatile, light and fast enough that meets your security needs. Besides, ContaCam is user-friendly and runs moderately on most systems:
ContaCam features:
– It is a freeware program and available in these languages: Vietnamese, Italian, Russia, German, Bulgaria and English.
– CCTV security Surveillance having 24 hours DVR and motion detection
– Represents motion events as animated thumbnails
– Live webcam and tracking history
– Manual records and snapshots
– Unlimited parallel cameras set up
– Supports WDM, DV and webcam devices and Network cameras
– Integrated web server having password protection
– Audio support for RTSP IP, capture cards and USB webcams cameras.
5. At Home Video
This program turns your smart device or laptop instantly into a surveillance camera.
You can be able to control and access your security camera wherever you are and anytime.
Features:
– It has motion detection. It records a 30 seconds video whenever there is a trigger of motion. You will receive notifications via push notifications and emails about the event.
– You can monitor remotely. When you use this software, you can watch live via through WiFi or 3G/4G wherever you are using your devices
6. Ivideon
Using this software, you can look for everything or everyone you will care about.
It will not determine where you are. You can, therefore, access all the cameras that you hook up with Ivideon free software.
Moreover, Ivideon will detect any suspicious event that takes place in your camera's field and then send you the notification.
It can also distinguish flickering light bulbs and small shadows and gives you essential results.
Laptop Security Camera Free
You can now turn your laptop into a security camera at no cost.
Many programs are available in monitoring living space using your built-in camera.
Most of these programs you will find are free and simple to use.
You only pay for advanced functionality. Besides, here are some examples of these programs: SecuritySpy, Yawcam, and iSpy. Check out Best spy security cameras on Amazon